Principal Amanda Martinez: Leading with Latinx Pride and Passion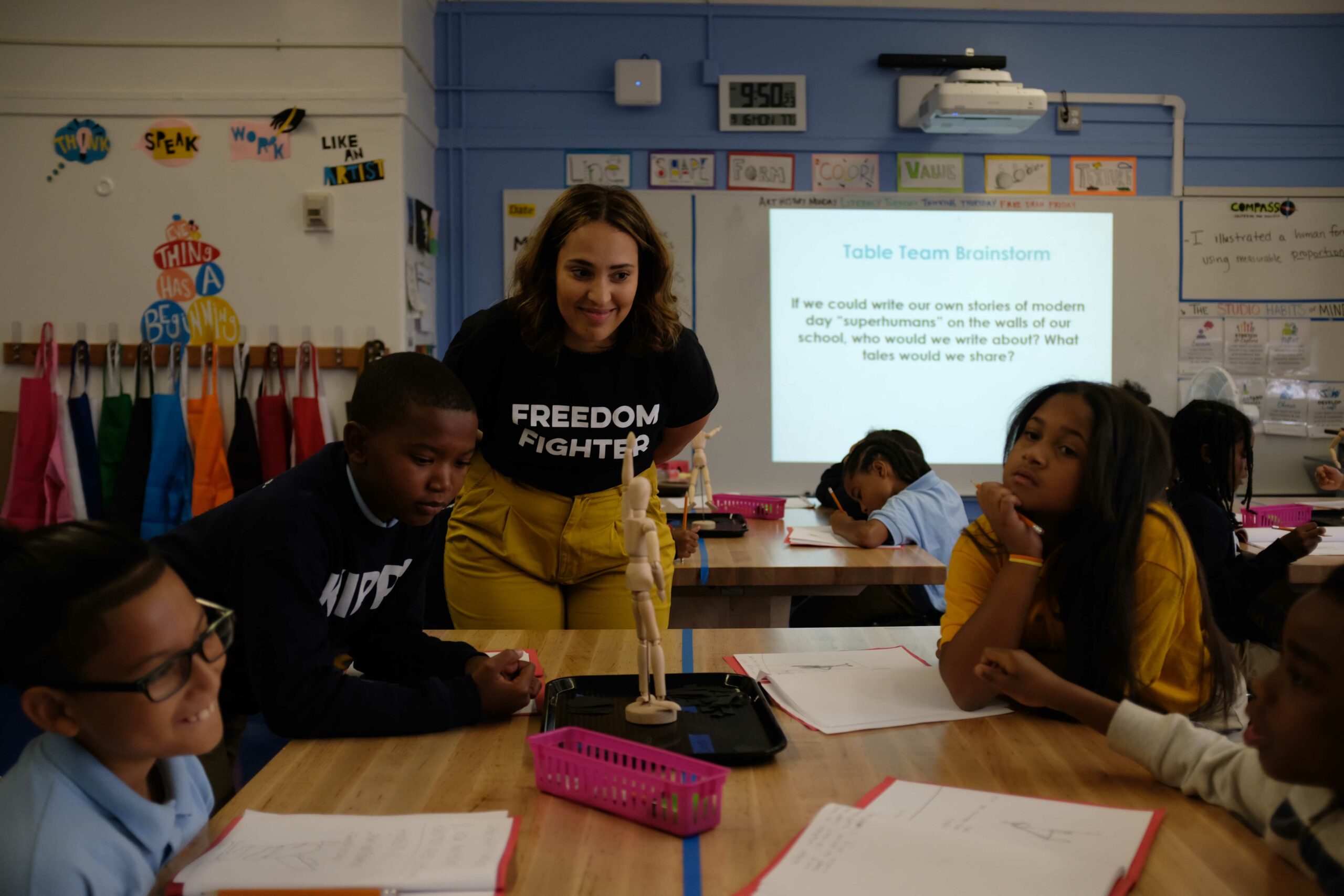 Meet Principal Amanda Martinez! Her leadership at KIPP Freedom Middle School is driven by a deep connection to her Latinx heritage and a commitment to fostering inclusive, empowering education.
Amanda Martinez, the proud principal of KIPP Freedom Middle School, brings a deep cultural connection to her leadership role. Born and raised in the vibrant Bronx, she is the daughter of a Dominican immigrant and grew up spending most of the year in the Bronx while visiting the Dominican Republic in the summer.
Amanda's Latina heritage is a central part of her life. Music holds a special place in her heart, with favorite artists like Shakira, Bad Bunny, and Bomba Estereo. As a principal, she greets students with music during arrival, and during Latinx Heritage Month, the school has been grooving to the rhythms of bachata, reggaeton, and merengue. It's not uncommon for students to join in, singing along or taking spontaneous dance breaks.
Amanda recognizes the incredible diversity within the Latinx community. Whether it's the rhythms of the islands, the depth of Afro-indigenous roots, or the complex history of colonization, our shared language, strong family bonds, love for celebration, and delicious food always unite us.
KIPP Freedom Middle School has organized a range of programs and activities for Latinx Heritage Month. Every Friday, they wrap up the week with "Team and Family," a community celebration recognizing their achievements. Throughout the month, the spotlight has been on Latin music, Latino families, and Latinx history. These activities help students connect through shared experiences.
In the Love 101 advisory block, students are equipped with the language to discuss their own identities and experiences. They are also encouraged to remain open and curious about the identities of others. This builds cultural competence that extends beyond just heritage months.
At KIPP Freedom Middle School, student identities and heritage are a permanent part of the curriculum. The school is committed to liberatory education, which requires critical thinking and exposure to the diverse identities and stories that make up the student body. Texts written by or featuring characters who reflect students' backgrounds are part of the curriculum. Teachers adapt their materials to spotlight excellence and go beyond narratives of oppression. This ensures that the celebration of Latinx heritage extends throughout the entire academic year.